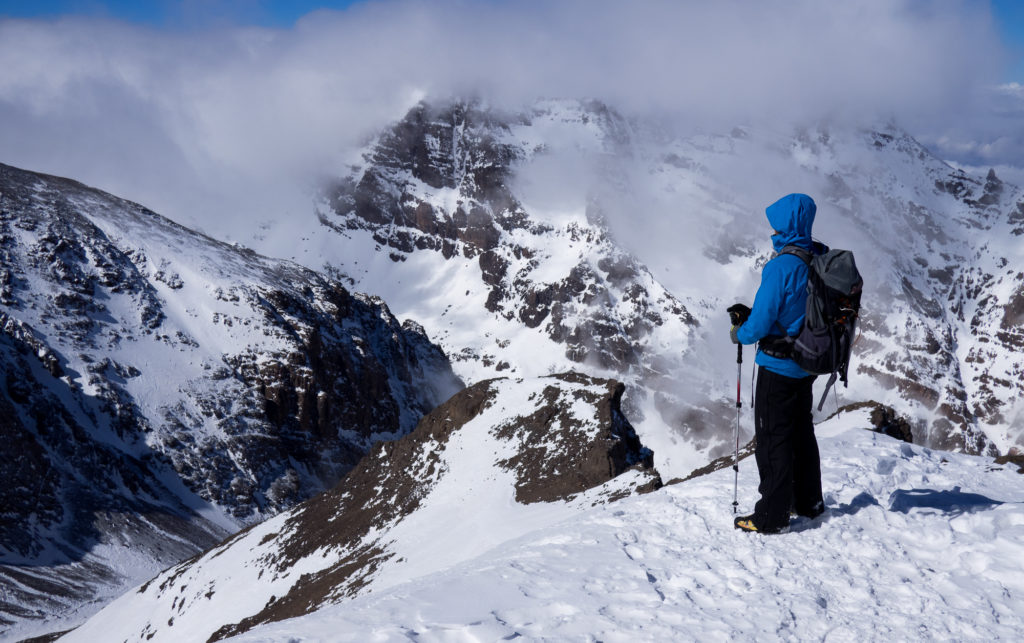 Since the tragic events this past December of the murder of two women in the Toubkal region, we have been wanting to take some time to respond. First of all, in hearing the news, we were heartbroken not only for the women and their families', but also for the many people in and around Imlil whom we knew might be affected by this. Just a 2-hour drive from our home base of Marrakech, Imlil is a place we've not only enjoyed spending time climbing in the alpine, but also a place where we know people whose livelihoods depends upon tourism in the region.

Standing at 4,167 metres (13,671 ft), Mount Toubkal (or Jebel Toubkal, as they call it in the local dialect) is the highest mountain in North Africa. People come from all over the world to climb it, or even ski it when the conditions are right. Much of the area around Imlil and Toubkal is economically dependent on the presence of tourism in the region – whether they are local guides, run guesthouses, restaurants or stores.

Since these events, some access changes have been made in Imlil and the surrounding areas around Toubkal, but the area is still open to visitors. Unfortunately, we have not been able to make it back to the alpine area since the news broke, but we will do our best to let you know about what changes we know have been made and how they might affect you trip there. We will also try to keep this up-to-date as we get more information or things change.

We want to preface this all by saying that we believe the actions of these men have no reflection upon the majority of people in Morocco, nor in the Toubkal region. Many of our friends here were as shocked and we were and were quick to clarify that this type of radical Islam does not reflect the popular belief in this place. We live here because we love Morocco and we love Moroccans, and over our time in living here have been welcomed in and cared for by friends and strangers alike.

Increased Security Presence
New security measures have been set up by the Moroccan government in order to ensure the safety of everyone seeking to enjoy this exotic alpine area. According to a Yabiladi article from December, a local guide Samir Oumoussa confirmed that security measures have "been imposed on both tourists and guides."

"One week after the tragedy, it became mandatory for foreigners wishing to climb Mount Toubkal to hand their passports to authorities in the region," stated Oumoussa, adding that, "Moroccans will also have to abide by the same rules, presenting their IDs."

Our friend Marc who runs Wild Goose Adventure, a trail-running and trekking business in the region, has also confirmed the presence of several gendarme checkpoints in the region in order to ensure safety. Marc has spent some time up there these past couple months and wrote a great blog with helpful information about the Toubkal access changes, gleaned from local guides and security forces.

We know there is a checkpoint before entering Imlil where visitors must register their presence with a passport number, there are also, several other checkpoints on the popular trail up Toubkal. Marc has confirmed, however, that visitors are able to "explore the valley, market and village as normal."

Local Guide Required
Marc also confirmed that a checkpoint exists at the new bridge just south of Aroumd, at the beginning of the Toubkal trek, where the gendarme are collecting all passport information, trip information and will prevent you from continuing on without a "local guide." It's still unclear what that means, but it appears to be someone from Imlil who might be familiar with the area and the situation.

Even foreign and experienced guides are required to take a "local guide" with them. Marc was not even allowed to run up to the refuge as he normally does each winter. We are also unclear what this might mean for skiing, ice climbing and trail-running and other non-hiking activities requiring a certain skill-set and ability.

Marc reported there are usually several "local guides" hanging around the checkpoint near the bridge in Aroumd who are ready and willing to accompany anyone who may have forgotten a guide. But there are some great tips for hiring a local ahead of time on the Wild Goose Adventure blog.

No Tent Camping Permitted
As climbers and outdoor enthusiasts this is the one that makes us a little bit sad, but we can see the concern from local authorities. There is currently no tent camping allowed that we are aware of at the moment. The Yabiladi article reported that tourist agencies could erect tents with permission from the gendarme, but we have yet to confirm this.

All we know is that when we were trying to camp in Tafraoute, a region 6 hours from Toubkal, we were asked to leave by local authorities. They told us that after the December events, the gendarme had instructed them not to let anyone tent camp. Many people we have talked to think that this might loosen up over time, but we will just have to see.

Despite this, there are some great huts to stay at as you are hiking Toubkal, like Les Mouflons and CAF Refuge du Toubkal. There are also many wonderful guesthouses in the village of Imlil, so finding a place to rest your head along your journey is not an issue. You'll just get a chance to experience more Moroccan hospitality, which always means a warm cup of tea!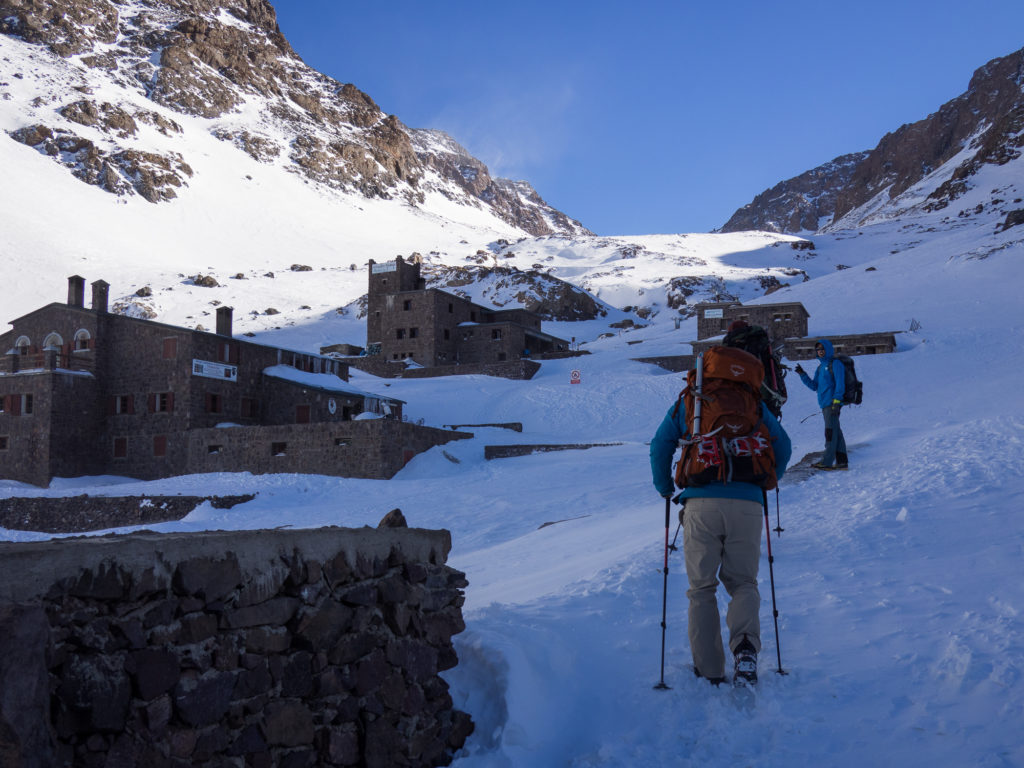 In our opinion, we don't think any of these changes should deter you from planning a trip to Imlil or Toubkal, or even Morocco for that matter. It's a spectacular area that is worth spending time in whether you're climbing Toubkal or just hiking around the numerous trails in the surrounding valley. If anything, these security measures have increased the safety of the area for you and fellow visitors. They are merely minor changes that will not affect your ability to hike Toubkal and enjoy the beauty of this alpine region in Morocco.