Morocco's First Climbing Festival
Categories: Events
One of the things we love most about being climbers is the community we share. It's a global, multi-generational community, knitted together by a common passion. Whether we speak English, Arabic, French, Dutch, Spanish, or German; we share a language through our love of being outside in nature.
On May 3-5, 2019, Climb Morocco and Imik'Simik are hosting the 2nd Annual Oukaimeden Bouldering Festival in the High Atlas. It is the premier and sole rock climbing festival in North Africa. Our first festival last year drew 52 climbers from 8 different countries to the high alpine bouldering area in Oukaimeden. Climbers of all ages and abilities travelled from all over Morocco and the world to be part of this special event. In fact, our youngest competitor was just 4 years old!
This weekend gathering features a film screening, local food, and live music, combined with a bouldering competition and a community project. It is a unique opportunity for both new and seasoned climbers to gather and explore a developing area. An area already brimming with established boulder problems and numerous first ascents still waiting to be climbed.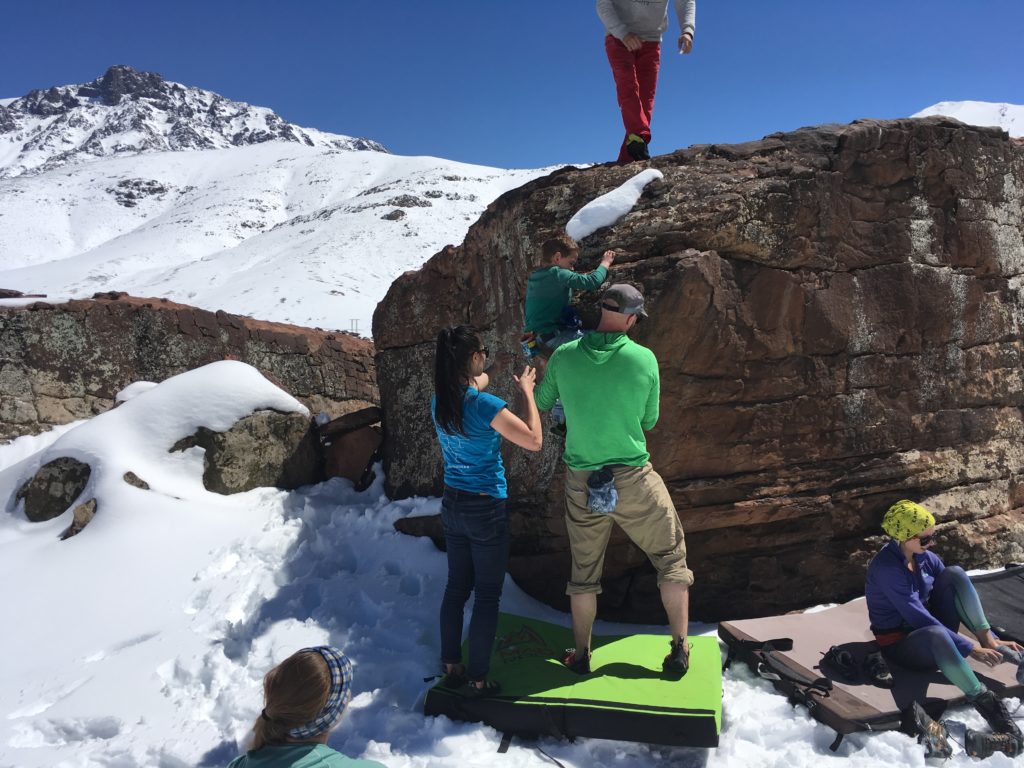 Why Oukaimeden?
Just 70 km outside of Marrakech, the village of Oukaimeden sits at about 2,600 meters in the Atlas Mountains. This alpine valley is known for having the highest ski lift in Morocco, and North Africa for that matter. As one of the few places to see snow in the Maghreb, the majority of visitors come in the winter. But this exotic mountain region is stunning year-round, especially in the summer months when temperatures in Marrakech are well over 40 degrees Celsius (104 degrees Fairenhait).
Oukaimeden also happens to be home to the largest cluster of high quality bouldering we've found in the High Atlas Mountains. Much of it is still waiting to be climbed for the first time. As of now, nearly 800 problems have been developed on the superb red sandstone. They range in difficulty from V0 to V13. As we continue to gather for this festival, we hope it will put this place on the map as a world-class bouldering destination.
This festival not only provides opportunities to develop the climbing in this region, but ultimately we hope it will stimulate economic and social development within the local community. Especially during times of the year when there are typically fewer visitors. Beyond that, this event is an easy access point for local Moroccans who are interested in climbing and bouldering. In fact, all the Moroccans that participated in the festival last year had either never climbed, or done it just once or twice.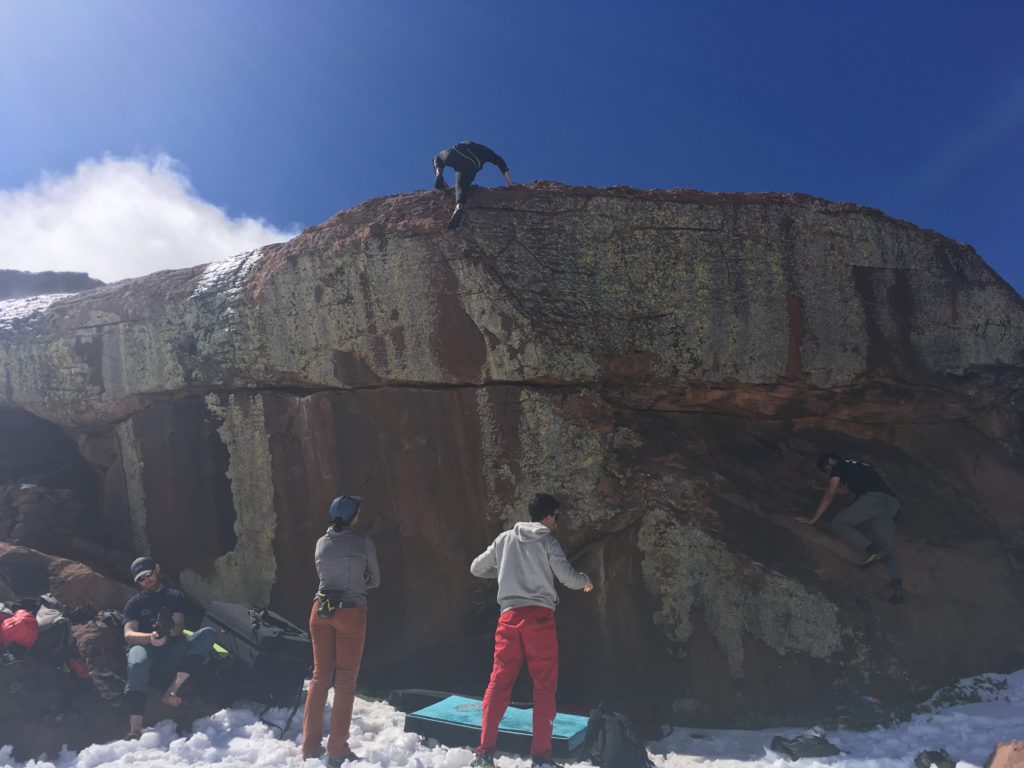 The Strongest Might Not Win
We've formatted the competition in order to make it accessible to anyone at any climbing level. Each boulder counts for one point, whether it's V-easy or V-hard. This means that the strongest climber might not actually be the winner. The winner will be the one who climbs the most problems. It will involve some strategy to figure out how to climb the highest volume of problems.
We strongly recommend that all competitors download the
Rakkup Oukaimeden Guidebook
for the festival. The folks at Rakkup created a special feature specifically for the competition: all sends that you tick during the competition will automatically be added to the leaderboard.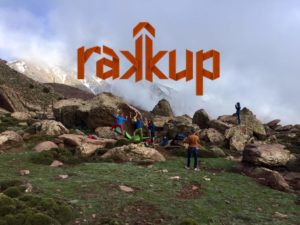 Everything Else You Need to Know…
Accommodations
There are a couple options for overnight accommodations. We've worked out a discount with the cozy Chalet d'Oukaimeden, run by the Club Alpine Francais (CAF). It's conveniently located within walking distance from one of the major bouldering areas where we will be climbing. A banner will be posted there so you can't miss it!
If you're looking for more formal accommodations you might also check out Hotel Chez Juju. It's a nice option right in the center of the village, but comes with a higher price tag.
Travel
Oukaimeden is just a 1.5 hour drive from Marrakech, so if you're flying in from somewhere else, we suggest flying into Marrakech (RAK). You can easily rent a car for a decent price here (typically 300 dh per day). There are also many public transportation options including taxis and minibuses from the Marrakech Medina. Once you register for the event, we will send you further information including specific directions on how to get to Oukaimeden.
Tickets
Tickets are €25 and include entrance to the competition, bouldering pads, the film screening, lunch and dinner on the day of the competition, and live music on Saturday night. For €40 you will also get a festival shirt with your competition admission (shirts are only available with a pre-order).
Book your tickets to the OukBoulderFest now!
What to Bring
Bouldering pads will be provided during the day of the festival, thanks to our sponsors at Mad Rock.

However, if you plan on staying multiple days and would like to rent a Mad Rock crash pad, you can rent one for between €7,5 and €10 per day, per pad. Just shoot us an email at

info@oukboulderfest.com

.

Climbing shoes, chalk bag and whatever chalk you might need.

If you'd like to rent climbing shoes, you can contact us at

info@climbmorocco.com

.

While the CAF should provide blankets and sheets, you might want to bring a sleeping bag if you'll sleep more comfortable that way.

The stoke!

The most important thing is that we all have fun, so just don't leave your stoke behind.