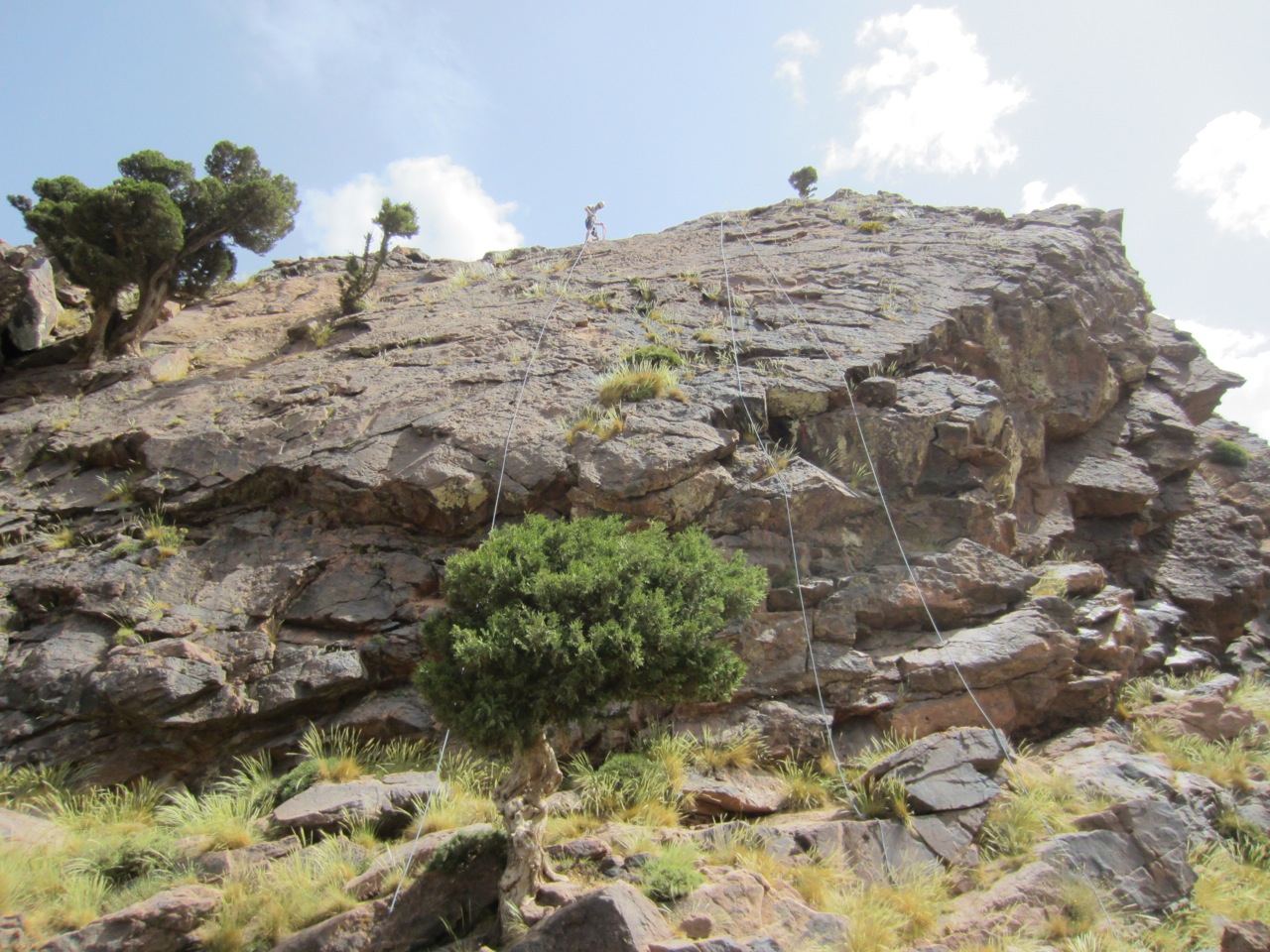 Interested in getting in three days of fantastic climbing in three different locations in Morocco during one Climb Morocco Climbing Adventure? Hoping to take in all the culture Marrakech has to offer? If you are planning to be based in Marrakech without your own transport and would like to climb in three picturesque locations near the city, the Climb Morocco Marrakech Triple Crown is the climbing adventure for you. The adventure includes transportation to and from the climbing locations from Marrakech and all the fun, guided climbing you can handle. We are also happy to provide gear and local expertise as well.
Here is what the Marrakech Triple Crown looks like:
Day 1

Day Climb at Oukaimeden. Easier, more laid back climbing in the High Atlas. Beautiful views of mountain peaks and a great place to get a refresher on all your climbing skills and techniques. (An option to challenge yourself on some fantastic bouldering also available on Day 1) (Climbs from French 4 – 5+) – 1.5 hours from Marrakech

Day 2

Day Climb at Zuhelika. Beautiful village location with fantastic climbing on long, aesthetic single pitch routes. (Climbs from French 4+ – 6c) – 2 hours from Marrakech

Day 3

Day Climb at Ain Bel Musk. Hard pulling next to a quiet and tranquil spring. Another hidden treasure not far from Marrakech. A great place to challenge yourself on some harder routes (Sport or Top Rope). (Climbs from French 5+ – 7a) – 1 ½ hours from Marrakech
If you would like to climb harder up front and ease up at the end, we can flip the switch and do the Marrakech Triple Crown the opposite way! In fact, we can plan it any way you would like. We would recommend you pamper your muscles a bit and make a reservation for a visit to the Hammam with a massage after the Marrakech Triple!